Concetta D'Emma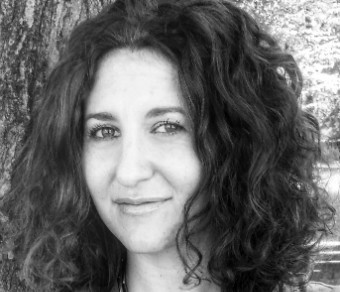 Expert in Unconventional&GreenMarketing Strategies, Business Coach and Trainer.
In 2015, she created the Unconventional Breakfast format: she herself has food intolerances, and helps tourism professionals increase profits by attracting people with special food requirements (vegetarians, vegans, people with glutten or lactose intollerances, sports people, religious people, etc.), through the Three Golden Rules system.
This gives breakfasts a soul: it excites guests, telling the story of the region through its food and enabling them to look again at local products, with ingredients adapted to Unconventional Guests. This led to the creation of the Unconventional Food&Beverage Experience!
It is a point that brings together hoteliers, guests and suppliers, since it listens to all requirements, diversities and the difficulties of all sides.
Seven years ago, at only 24 years old, she was the project co-founder of the first eco-sustainable hotel group in Italy, contributing to the drafting of certification in labels 1 to 5, and also creating the first eco-sustainable purchasing group for hotels. She has received numerous awards and recognitions, including the Corporate Social Responsibility award and the Medal of the President of the Italian Republic. She is a member of the Sustainable Lodging Network, the organisation that groups professionals and experts in Green Hospitality.
She is helping to create a new culture in Italy (and beyond), writing in hotel trade magazines and conducting the Unconventional Hospitality feature on Media Hotel Radio, the first digital radio station dedicated to hospitality professionals, through which she raises awareness and provides information on the issues of food, eco-sustainability and pet-friendly travel.
Among her various consultancy and educational activities, she is a lecturer at UET in Milan, and together with AMIRA (Italian Maitre Association of Restaurants and Hotels) and AIRA (Association of Hotel Employees) began to train the first professionals and students specialising in hosting Unconventional Guests (not only in terms of food). She also belongs to the hotel industry research group of IULM University in Milan.
| Time | Event | Category | Room |
| --- | --- | --- | --- |
| Time | Event | Category | Room |
| | | Breakfast - Conference | SIA Trend&Green Arena – Pav. B3 |
| Time | Event | Category | Room |
| --- | --- | --- | --- |
| Time | Event | Category | Room |
| | | Breakfast - Conference | SIA Breakfast Arena - Pav. D1 |
| | | Hotellerie - Round table | Gardenia Room - East Hall |